Portfolio
Bell Tower of False Creek (Short Film, 2015) (Preview Edit)
Preview of short film in progress. Info here.
Presented by invitation at the International Conference on Critical Topography, May 20-22, 2015, Trent University / Ryerson University.

__________
Bell Tower of False Creek (Photographic Series, 2008-Present)
A series of photographs linking the sound and film components of my Bell Tower of False Creek project. Info on the photographs here.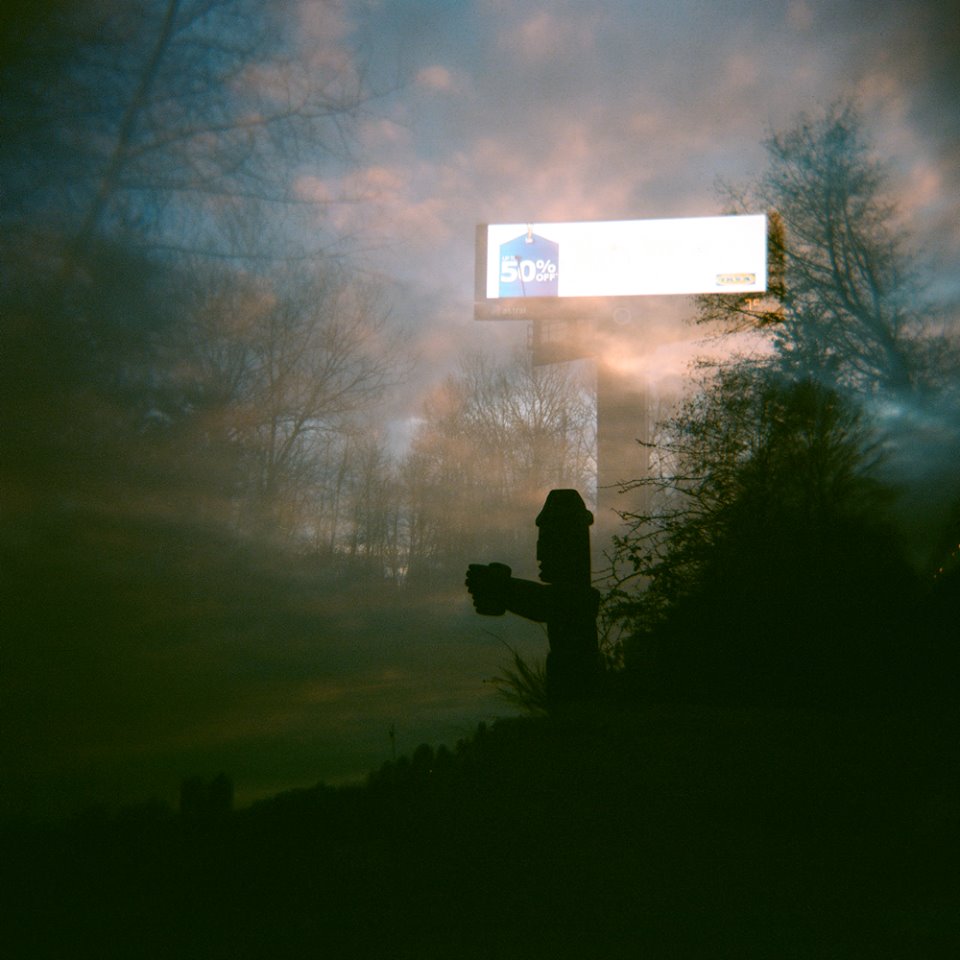 __________
Bell Tower of False Creek (Soundwalk Composition, 2013)
Info on piece here.
Presented in the "Listening Room" program at the Invisible Places / Sounding Cities symposium in Viseu, Portugal, July 18-20, 2014; also presented as part of the Intermission: Audio Portraits of Place broadcast on Stress.fm in conjunction with the 2013 Lisbon Architecture Triennale, Sept. 20-22.
__________
Wolfpen Principle (Trailer, 2013)
New trailer I cut to promote the 40th anniversary screening of Jack Darcus' 1973 film Wolfpen Principle at the annual meeting of the Film Studies Association of Canada in Victoria, BC, on June 4th, 2013. Info here.
__________
A Short History of Acoustic Ecology (Podcast by Chris Wood, 2013)
I was interviewed by Chris Wood for this audio documentary on acoustic ecology produced at the Banff Centre with Nathan Clarkson and Camara Miller. I speak about my experience as a Vancouverite discovering the World Soundscape Project's Vancouver-based soundscape compositions (15:48) and about my research into thinking about film sound by way of acoustic ecology (22:30).
__________
21st Century Schizophone (Radio Program, 2012)
This is the third of five episodes from my artist residency on The Montreal Sessions in July 2012 at CKUT 90.3 FM, McGill University's campus radio station. For this week's show I opened with a collage meditation on the medium of radio itself and questions of identity at the intersection of sound technologies and their human operators. Details here.
__________
Keelia Takes Manhattan (Short Film, 2010) (Excerpt)
Film details on IMDB page here.
Presented at: Cinesonika Film Festival, Nov. 12-21, 2010, Simon Fraser University, Burnaby, BC, Canada. Cinesonika program here. FSAC 2010 (Film Studies Association of Canada), June 1-4, 2010, Concordia University, Montreal, QC, Canada.
__________
Winlaw Watersheds (Soundscape Composition, 2009)
__________
Stardust (Short Film by Gerda Cammaer, 2009)
I created the sample-based sound design for this short film under the name Gerstyn Hayward.
Presented at, Antimatter Film Festival, Oct. 9-17, 2009, Victoria, BC, Canada; International Short Film Festival, March 17-21, 2010, Nijemen, Netherlands; and Videoex, May 22-30, 2010, Switzerland (where it received an honorable mention in the international competition section).
__________
Ueno Lights #3 (Photograph, 2009)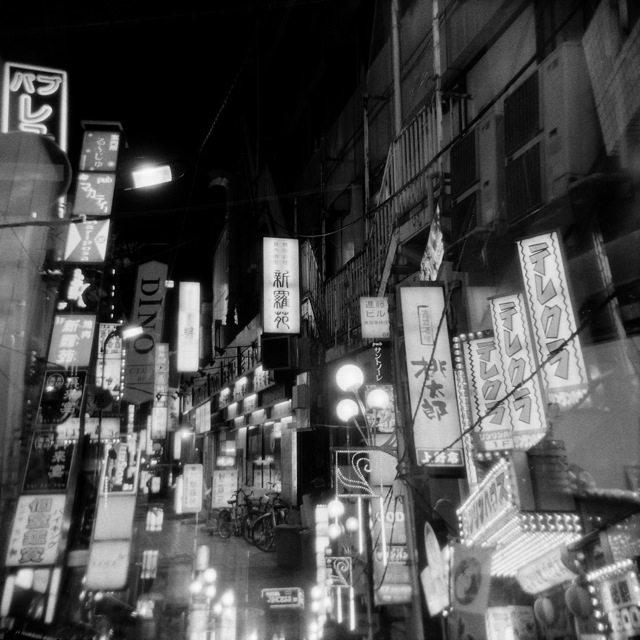 __________
Revolution 2008 (Video by Coldcut vs TV Sheriff, 2008)
I served as media archivist and sample selector under the name Gerstyn Hayward for this video commenting on the 2008 U.S. presidential election by Ninjatune artists Coldcut and TV Sheriff.

__________
A Family Thing (Radio Collage, 2004) (Excerpt)
The first in a series of composite radio theatre pieces consisting of material culled from film, TV and radio, thematically re-organized around the titular theme. A Family Thing draws material from melodrama, science-fiction, gangster films, horror, and many points in between to explore the theme of absence in families that have been disrupted by the departure of a single member.
__________
Ode to the Minions (Music Video, 1998)
Video I shot for a remix of "Ode to the Minions," which I recorded under the moniker Son of Schmandolph in 1994.
__________
We Are Privy (Music Album, 1994) (Excerpt)
Promo excerpt for the 20th anniversary remix of the We Are Privy album recorded by my band of the same name in 1994.